---
Positively impact the lives of your students using the 8 "marks" shared in this short, powerful, motivational, and practical book.



---
Educators can make possibilities become realities!
As educators and school counselors, you mold lives daily. As you teach and interact with your students, class after class, year after year, you leave your mark on your students. You have the opportunity to help them become their best selves—an awesome privilege and, yes, responsibility. And you step up and do it. This book gives you 8 ways to help your students shine their brightest. Leave your marks of visibility, belonging, safety and more on your students. The reflection section following each "mark," provides an opportunity for thoughtful consideration.
---
Available in PDF, ebook, hardback and softback formats!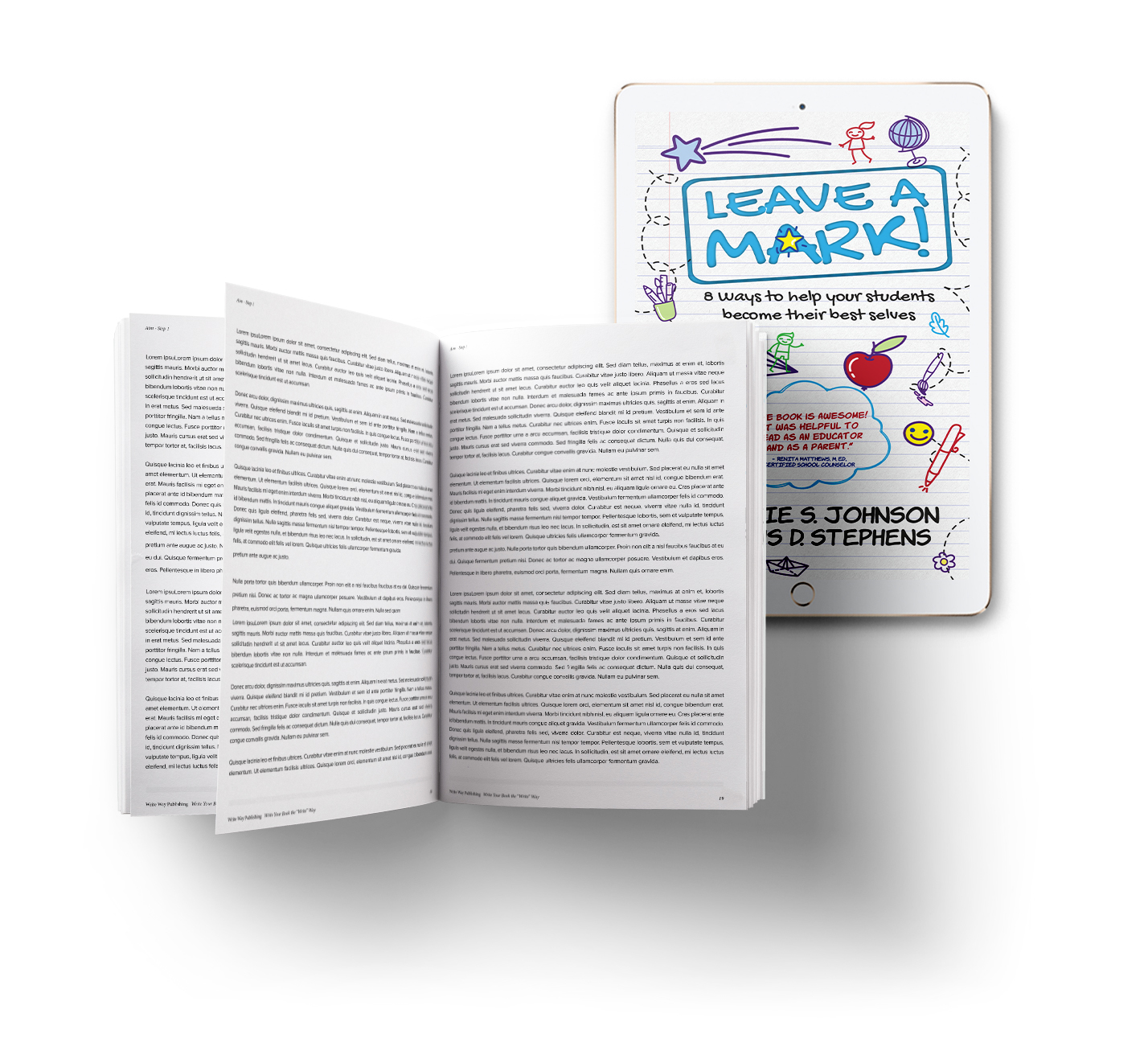 "Donec at ullamcorper leo. Donec facilisis lobortis neque at feugiat. Aenean nec bibendum tortor, at euismod felis. Praesent porta velit non velit mattis, eu condimentum nisl sagittis. Vivamus faucibus nunc et commodo commodo. Suspendisse faucibus risus sapien, sit amet vulputate odio laoreet blandit."